Paasiravintola, located at the heart of historical Paasitorni, is a high-quality and distinguished private restaurant and banquet venue. Paasiravintola's location in Siltasaari, right next to Hakaniemi on the shore of Eläintarhanlahti Bay, makes for a naturally beautiful yet easily accessible event venue. The closeness of theatres and the sea, the premises carefully restored to the original 1920s style and now stylishly renewed for the 2020s, together with the history of the building, combine to provide Paasiravintola with a unique atmosphere and ambience that you won't find anywhere else in Helsinki.
Paasiravintola – a private restaurant and banquet venue of limitless possibilities in Helsinki
Palatable meetings, memorable celebrations
Paasiravintola offers endless possibilities for holding palatable and successful meetings and memorable banquets. Paasiravintola provides the meeting guests of Paasitorni with high-quality conference catering services, from light breakfasts to energy-boosting breaks and delicious lunches and dinners. The wonderful premises, reminiscent of the glamour of a bygone era, make for a stylish setting for company, community and private banquets and events. The atmosphere of the restaurant hall is easy to adapt for both dignified dinners and fun parties, with first-class banquet catering providing the finishing touch to your event.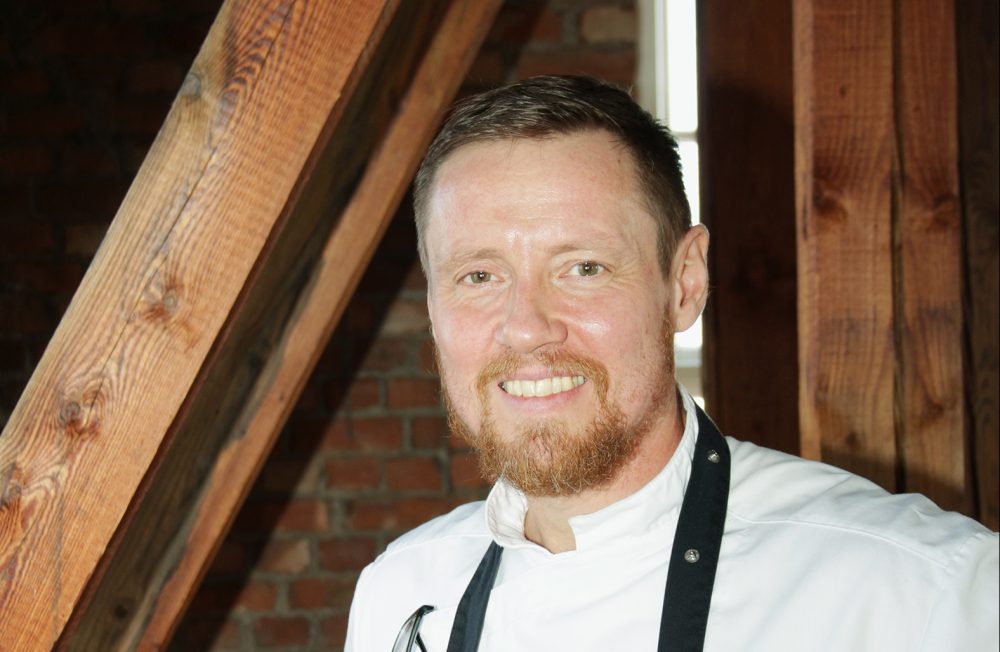 "We favour diverse, healthy and fresh selections emphasising Finnish ingredients when it comes to lunches at Paasitorni.", says Food Manager Mikael Kyyhkynen. The dinner menu also draws from local produce, genuine flavours and top quality ingredients. Finnish classics will make you feel as if you´re enjoying local delicacies from rural lakes, fields and forests, savouring their unique flavours with a side of Finnish self-suffiency and integrity. International dishes will transport you to exotic new places on the wings of Finnish ingredients.
Read more about the food philosophy at Paasitorni here
Banquet and event restaurant, at your service
Banquet and event restaurant Paasiravintola is at your service all year round, handling both venue reservations and catering, all in one place. We value our customers and want to provide you with personal service. Whether you're looking to hold a dinner party, a wedding, a company Christmas party or a themed celebration, we would be happy to assist you in planning the catering, working out the details of your event and, if necessary, finding capable cooperation partners. We'll work with you to make your event one to remember – with expertise, the right attitude and a whole lot of heart.
Did you know that…?
Paasiravintola and the adjacent Lasikabinetti and Salikabinetti private dining rooms were given a complete makeover in the beginning of 2020 bringing functionality of the spaces into the new 20s and to meet contemporary needs. The goals of the makeover were versatility, comfort and ambiance.
Special attention was given to flexibility and clarification of customer service paths. All special dietary requirements are catered for from a single easily identified service station. The logistically optimised space supports Paasitorni's identity and concept for working luncheons as well as special occasions.
The grand hall and the private dining rooms were updated with new, modern lighting and technology, furnishings and surface materials. Paasiravintola´s existing light colour scheme, which dates from the 1990s, was kept throughout. The blue-grey colour and brass details of the relief above the entrance was used as the main inspiration for new built-in furniture. The grand hall's floor was restored to mimic the look of the original 1920s appearance.
First opened in 1925, the refurbishment of Paasiravintola and the private dining rooms is part of an extensive service design project which has seen the revitalisation of the lobbies, conference facilities and banqueting rooms of a building that lives and breathes tradition. We trusted the design team of KOKO3 with the task of introducing a modern, light-handed elegance to the magnificent and prestigious building and its commanding architectural features designed by Karl Lindahl in the spirit of the architectural ideals of his time. The original architecture and its evocative fairytale character has been preserved and highlighted, while creating inviting, playful and functional spaces.
Read more about KOKO3's Paasitorni project.