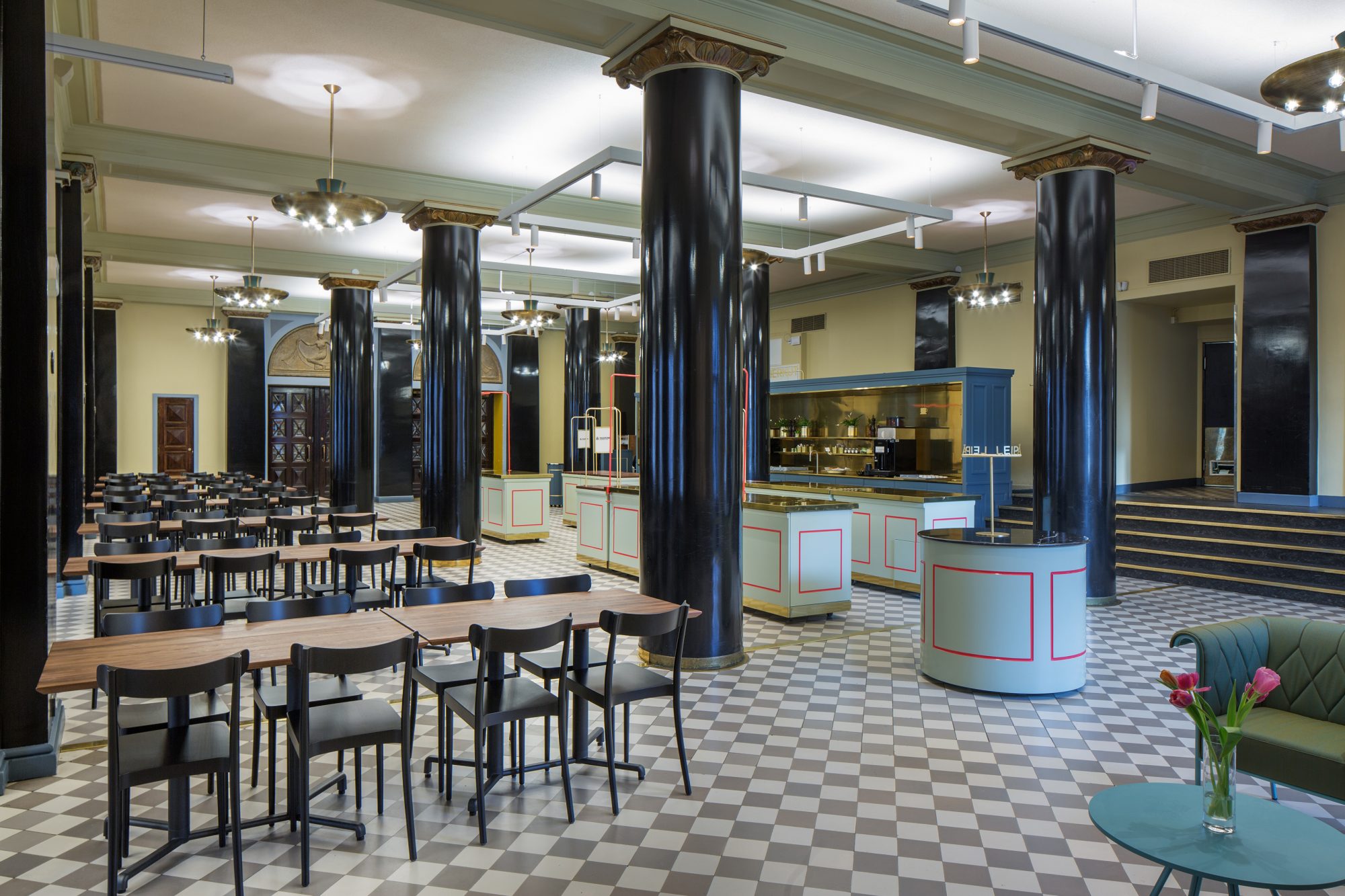 First opened in 1925, Paasiravintola is the heart of Paasitorni, where premium conference catering, business lunches, dinners, cocktail receptions and themed events are brought to life in a welcoming and stylish setting.
Paasiravintola and the adjacent Lasikabinetti and Salikabinetti private dining rooms were given a complete makeover in the beginning of 2020 bringing functionality of the spaces into the new 20s and to meet contemporary needs. The goals of the makeover were versatility, comfort and ambiance.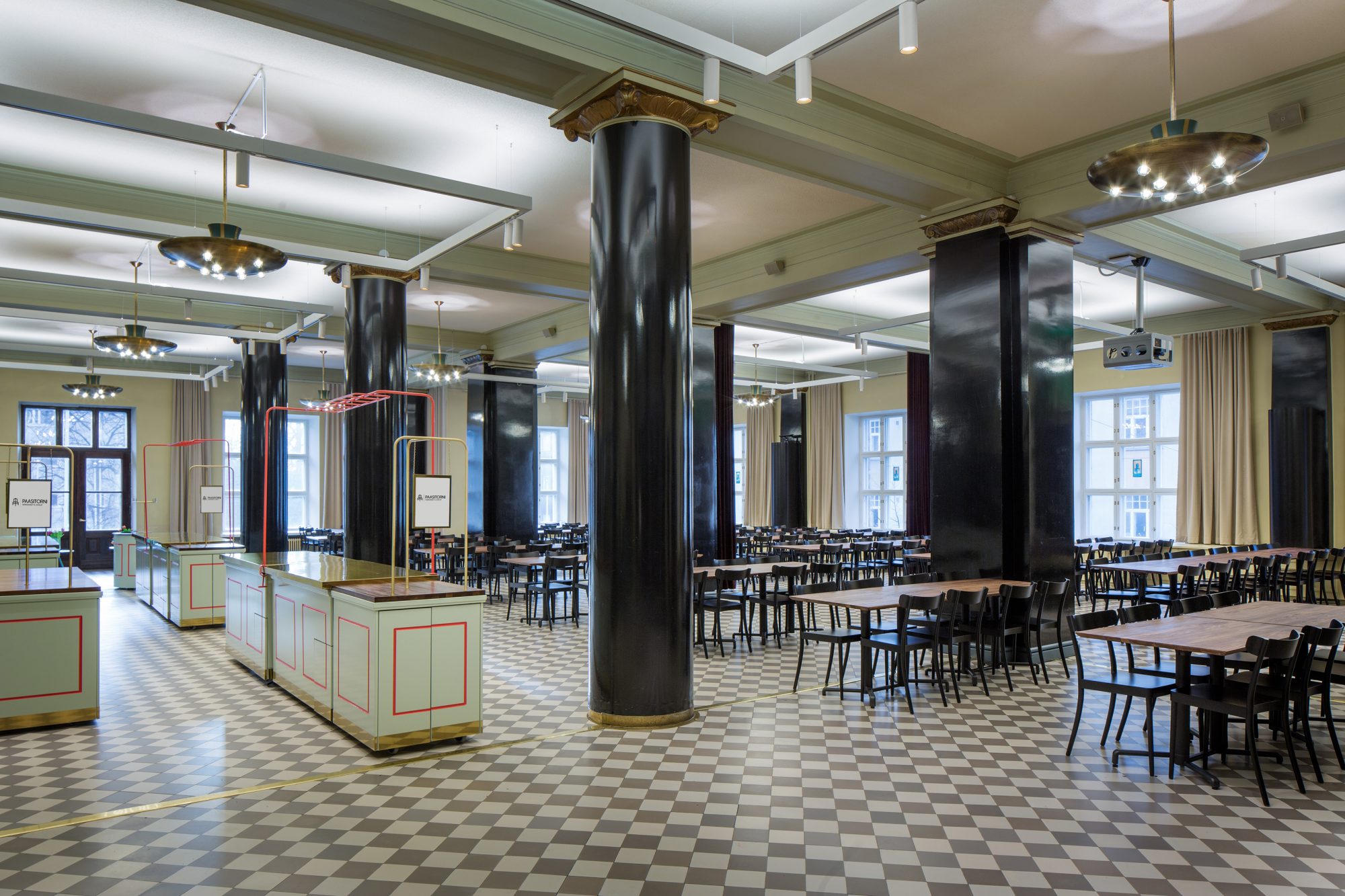 Special attention was given to flexibility and clarification of customer service paths. All special dietary requirements are catered for from a single easily identified service station. The logistically optimised space supports Paasitorni's identity and concept for working luncheons as well as special occasions.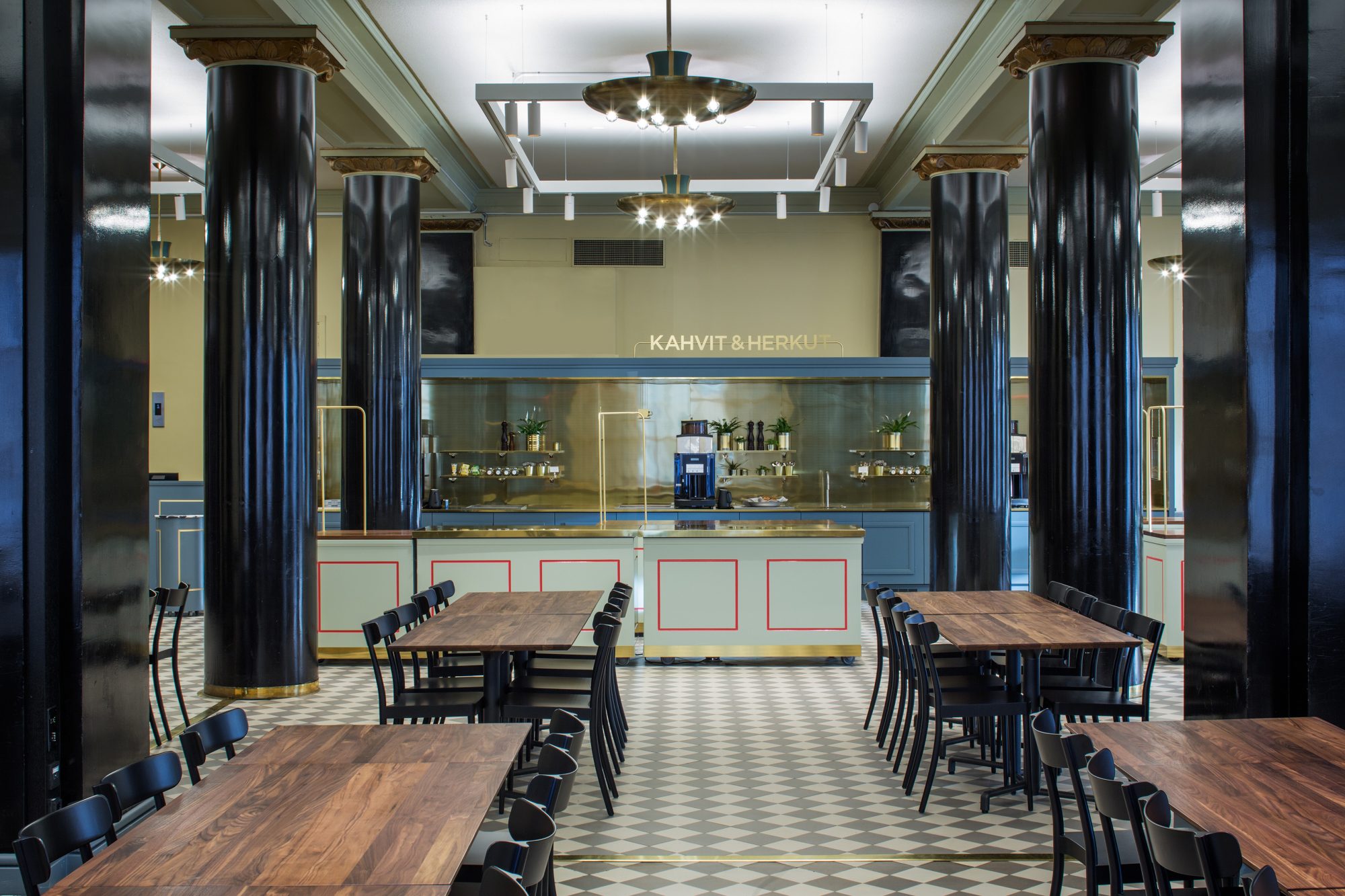 The grand hall and the private dining rooms were updated with new, modern lighting and technology, furnishings and surface materials. Paasiravintola´s existing light colour scheme, which dates from the 1990s, was kept throughout. The blue-grey colour and brass details of the relief above the entrance was used as the main inspiration for new built-in furniture. The grand hall's floor was restored to mimic the look of the original 1920s appearance.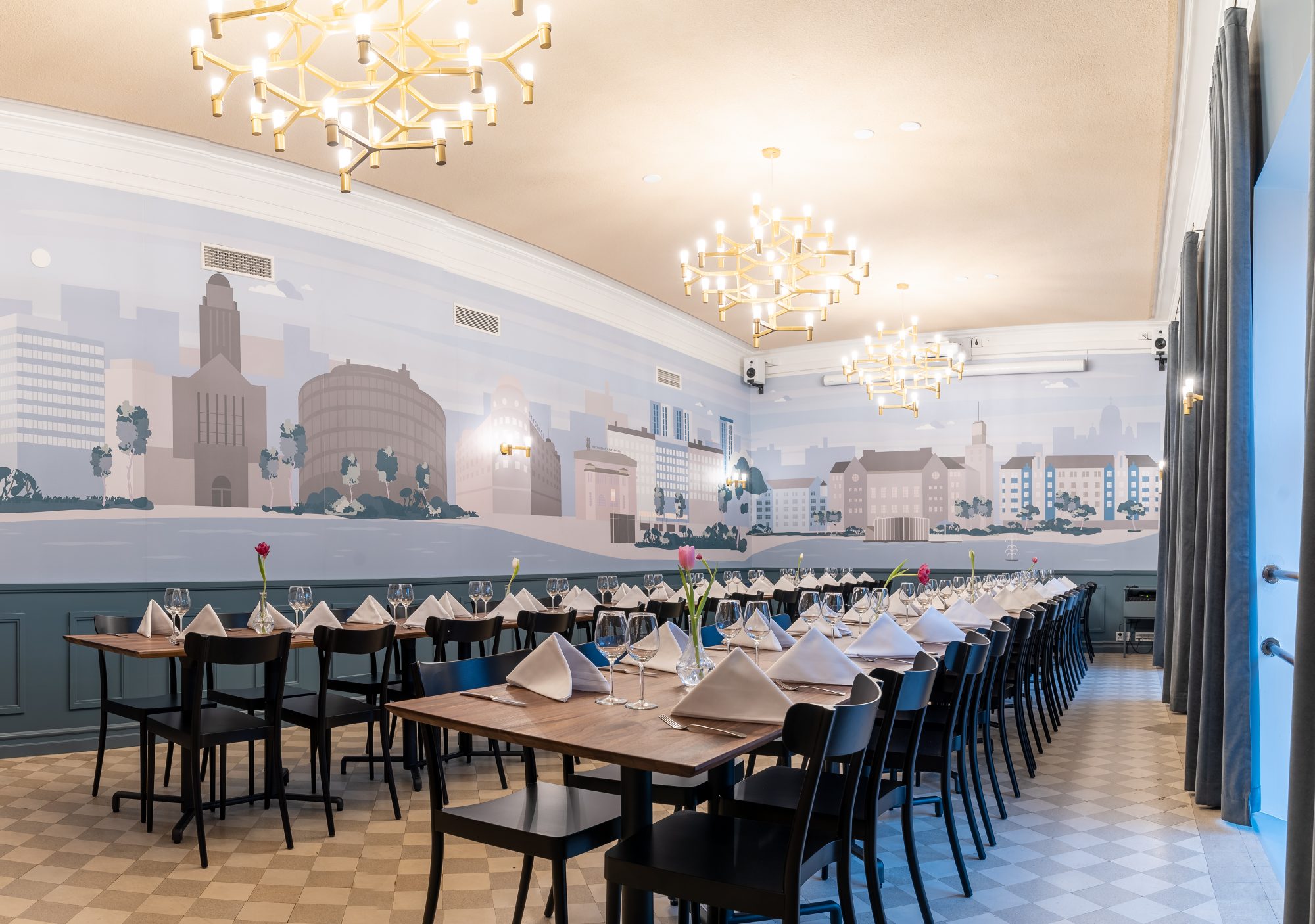 The adjacent Lasikabinetti was transformed with a unique wallpaper as a new focal point, illustrating Paasitorni and its surrounding landmarks from the Hakaniemi neighbourhood. The colour scheme ties in with the grand hall's original 1920s hue. Salikabinetti was equipped with new, statement light fittings.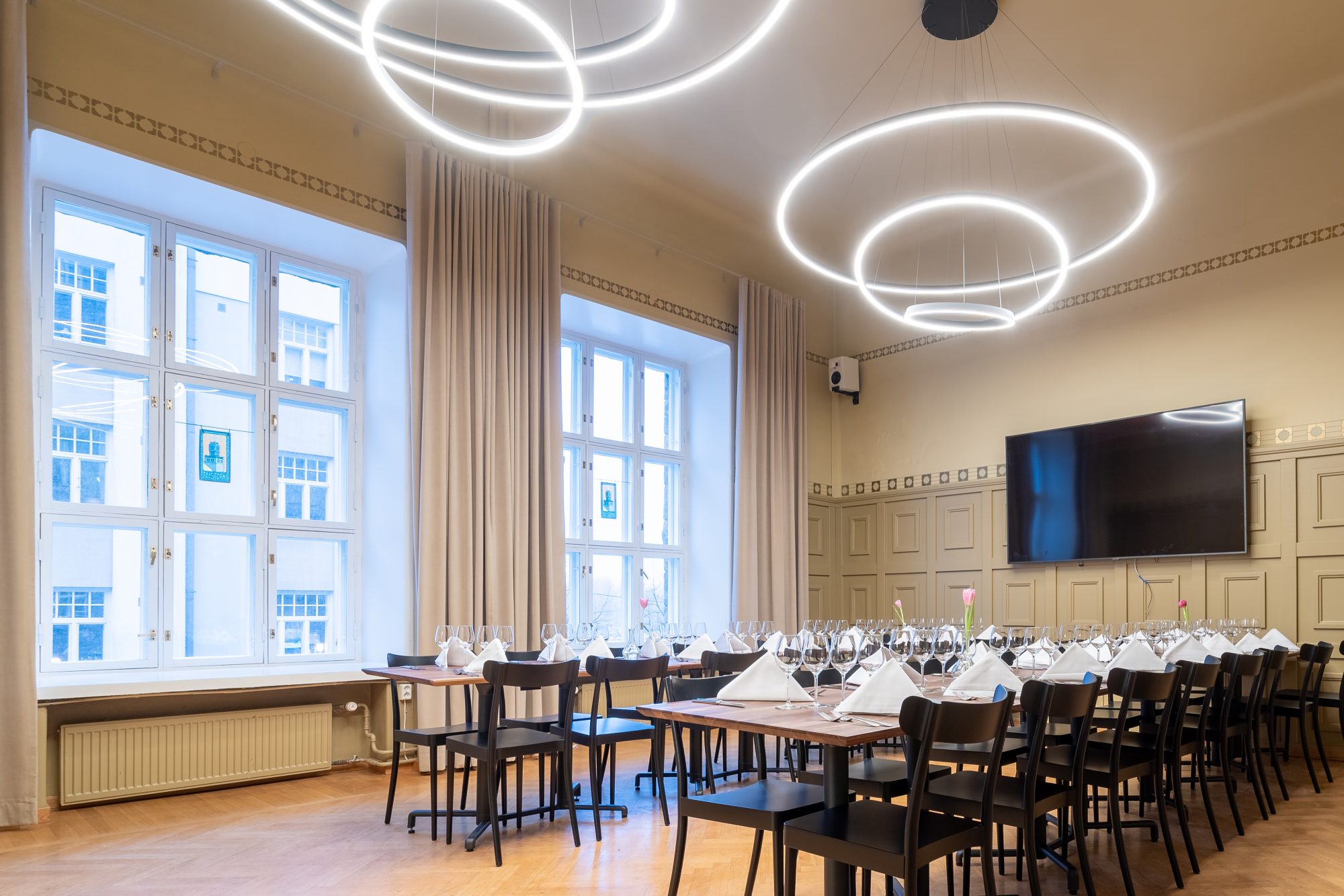 First opened in 1925, the refurbishment of Paasiravintola and the private dining rooms is part of an extensive service design project which has seen the revitalisation of the lobbies, conference facilities and banqueting rooms of a building that lives and breathes tradition. We trusted the design team of KOKO3 with the task of introducing a modern, light-handed elegance to the magnificent and prestigious building and its commanding architectural features designed by Karl Lindahl in the spirit of the architectural ideals of his time. The original architecture and its evocative fairytale character has been preserved and highlighted, while creating inviting, playful and functional spaces.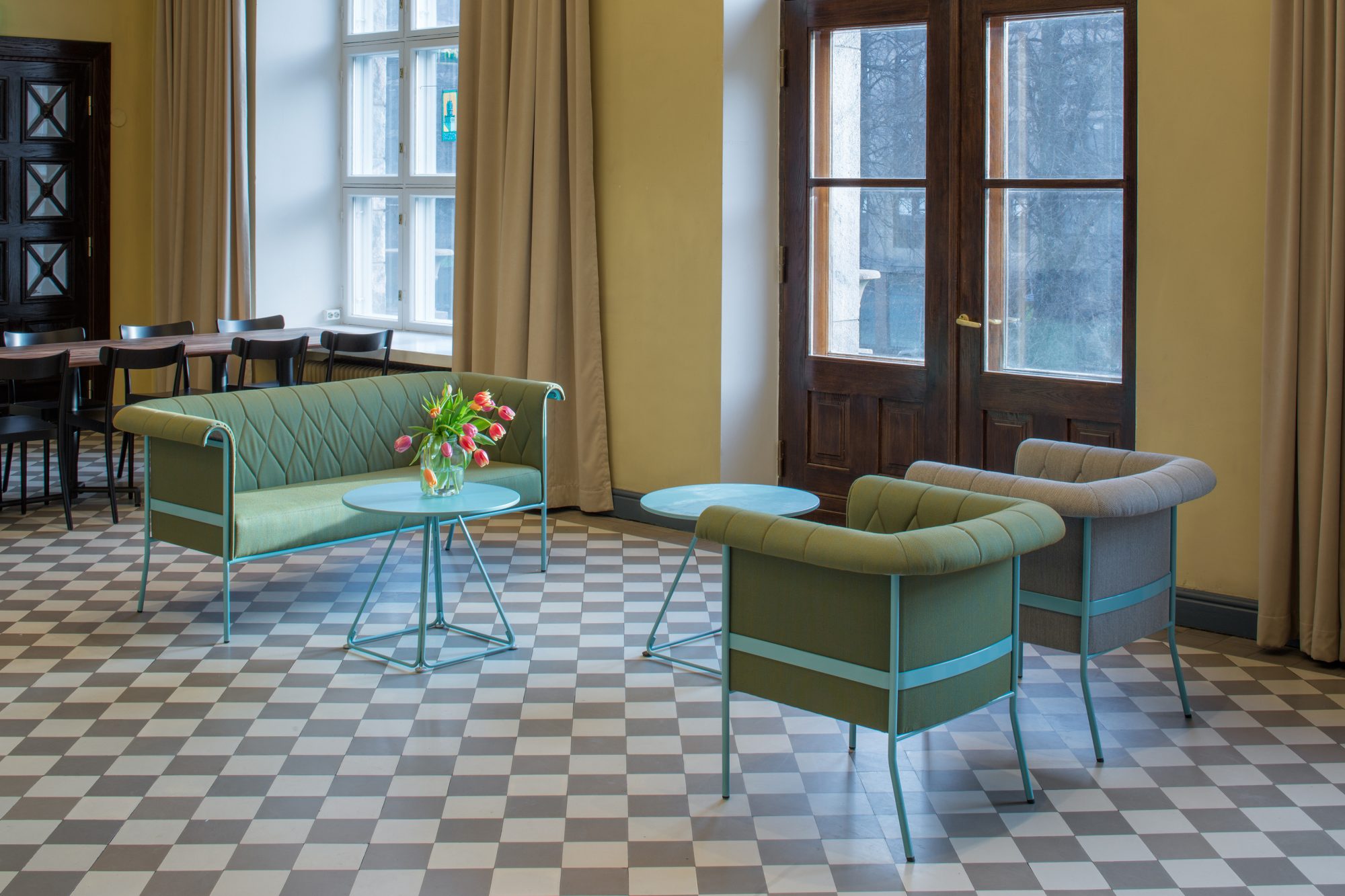 Read more about KOKO3's Paasitorni project.
View the new Paasiravintola.
View the new Lasikabinetti private dining room.
View the new Salikabinetti private dining room.