The eastern historic working-class city district of Kallio is known for its special ambience. On the journey through Hakaniemi, Siltasaari, Kallio, Alppila and Vallila, perhaps on the legendary number 3 tram, we witness an urban mosaic of the past and the present: the lively chatter at Kahvisiskot marquee café at the Hakaniementori market, the shouts and whistle blowing during a game of ice-bandy at Brahenkenttä sports ground, the endearing presence of The Bear on the Anthill statue (Jussi Mäntynen, 1931) in Karhupuisto park.
This varied and colourful history of the surrounding district of Kallio has served as the inspiration for the design of the Kallio conference rooms at Paasitorni. Paying tribute to the history of the district and people of Kallio is the permanent exhibition of the noted street photographer Kasperi Kropsu, whose work parallels that of Henri Cartier-Bresson. The light and metal tube installations referencing Kallio and its iconic landmarks bring added character to the space.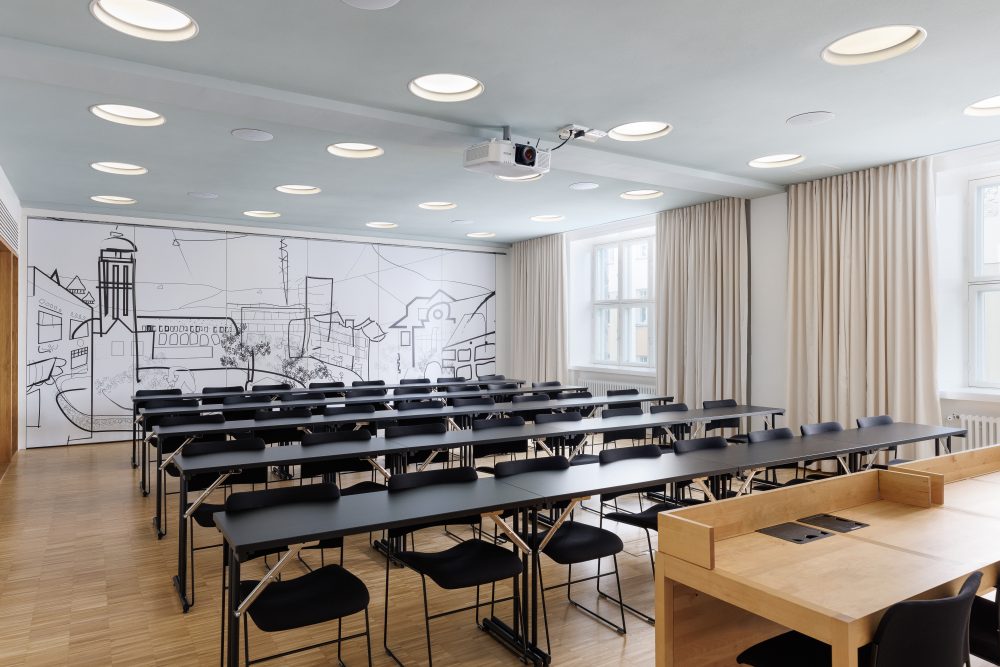 The spacious foyer is adjoined with the conference rooms Karhupuisto, Brahenkenttä and Hakaniementori with their eye-catching graphic walls. These conference rooms are suitable for seminars, training events, meetings and workshops. The foyer can be used for event registration, a small-scale exhibition as well as coffee breaks and cocktail parties, With its visual references to the surrounding district of Kallio, the Kallio group of spaces provides a unique setting for various special events.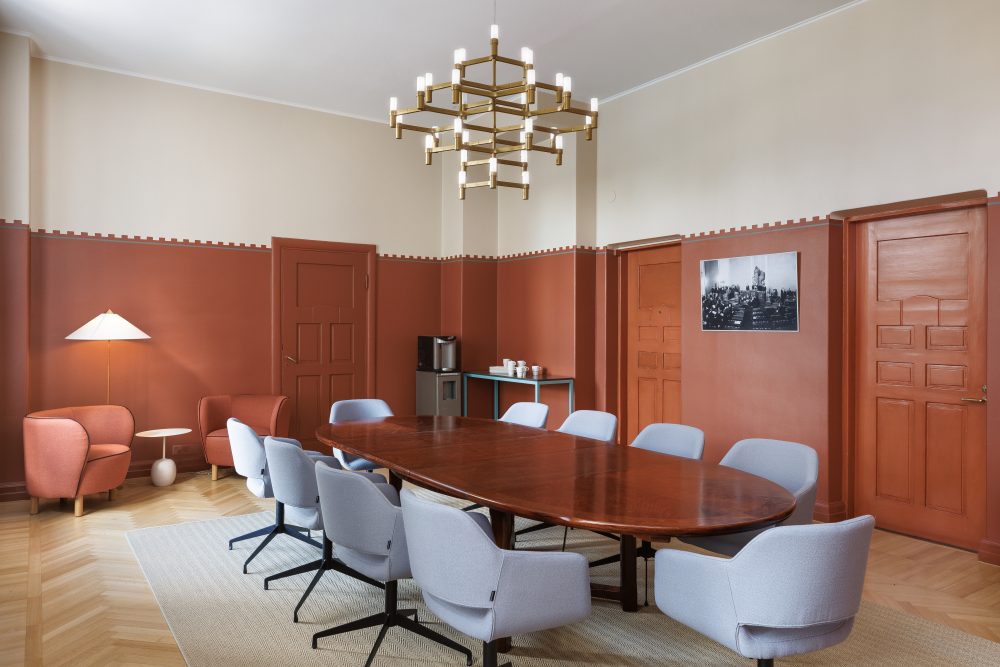 With the refurbishment, the conference rooms Matti Paasivuori, Anita and Esko, located in the oldest part of the building dating back to 1908, got a fresh look sympathetic to the original art nouveau style. The refurbishment was a continuation to the extensive service design project carried out at Paasitorni in partnership with KOKO3 design studio. The carrying theme in the refurbishment was attention to unique details that reflect the history and character of the area.
For any questions and bookings, please contact our sales service